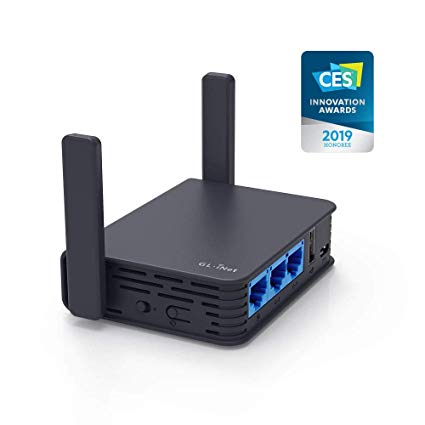 Recently I got my hands on a small VPN Router that supports WireGuard and OpenVPN protocols. It's a tiny router that is powered via USB and it has other great features too, such as 3g/4g dongle tethering ability (so that you can share your 3g or 4g internet)
Best feature about this tiny router is that it supports VPN services, such as WireGuard which is provided by TorGuard online privacy protection services. Once setup, any device connected to this router will then automatically be behind the VPN, that includes all wireless devices. So you can connect your console, mobile device ..etc to it and have it protected by VPN!
It has 1x WAN port and 2x LAN ports, 1x USB for 3g/4g dongle tethering and even a SD card (not sure what it's for). Another excellent feature is that once VPN has been setup, you can assign VPN on / off to the switch on side of the router, so with flick of a switch, you can turn VPN on / off. It really comes in handy. However wireless range on this router is quite poor 🙁 It's advertised as "travel router" so I guess range is not that important. I was 5-6 meters outside my room, in my car and my tablet already had connection issues.
VIDEO REVIEW + SETUP TUTORIAL (Using

TorGuard

)
Special thanks to TorGuard for providing me this cool VPN Router!
Check out TorGuard here @ https://torguard.net
As a bonus to all of my followers, here's a 10% off lifetime discount code for any TorGuard services:
Sethioz_%10%_promolife-3
Simply enter the code above at checkout to receive your discount, enjoy 🙂